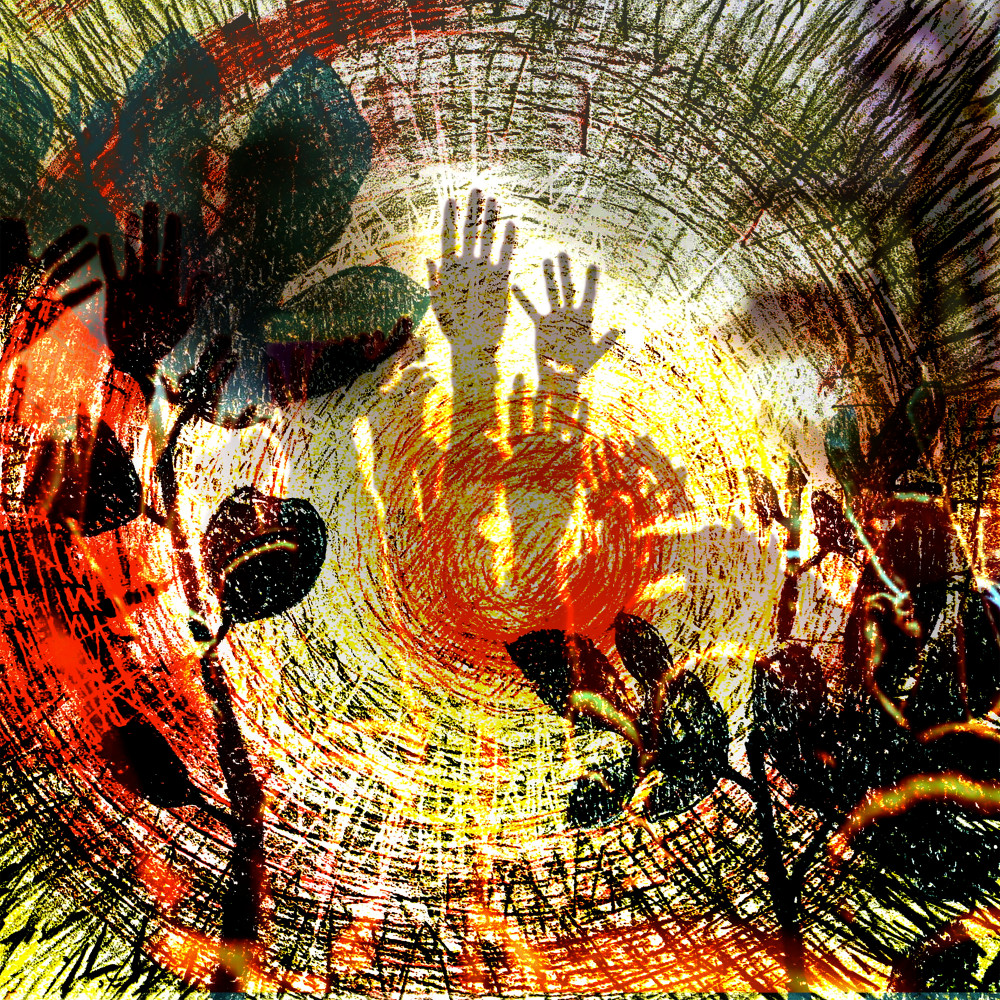 'the group' is a new floating collective formed by Matt Black, co-founder of Coldcut and Ninja Tune. It is his first music outside of Coldcut in 17 years. Summer Is Calling, their first release, has vocals from Tubatsi Moloi and Sax from Tamar Osborn. Both featured on the recent Keleketla! project produced by Coldcut and which achieved a 'Universal Acclaim' rating on Metacritic. Electronic artist and vocalist ill-esha also lends her talents along with Bristol piano virtuoso Silvertortoise and London producer Rhythm Love.
Summer is Calling is inspired by classic uplifting soul and house like Al Green 'Take Me to the River', Joe Smooth 'Promised Land' and even Coldcut produced Yazz 'The Only Way is Up'. It is a love song but not about romantic love, more about the love of friends and freedom. Inspired by the yearning to be with our friends and family IRL and the hope that Summer, a season for manifestation and celebration, will be that time.This remix package features a more dancefloor oriented remix from Rhythm Love, a wild and wooly Summer journey from ill-esha and a dub from Coldcut's Matt Black. The Rhythm Love remix is from a new artist that seeks to blur genres with tribal deep house mixed with string sections and sub bass lines. Uplifting, emotional and all about the rhythm and love.Filling the air with sparkles, strings and synths, ill-esha is a joyful architect building musical bridges to create community. From keytars to jam jars, no surface is safe from her sonic science experiments.
Coldcut's Matt Black has taken a tender hammer to the original tune for the live mixdown Summer Dub 7, overdriving his trademark Zen Delay and leaving only fragments dangling from a torn web of lush brutality.
The artwork is a lithograph entitled 'Summer's Eye' by Matt Black's late father Stephen Cohn, modified for this remix release.